Thermostats connect to your heating and cooling system and allow you to monitor and control the temperature in your home or business. We repair and replace all types of thermostats in the Wichita area.
Schedule Thermostat Service
We install and repair thermostats in the Wichita area. Our technicians carry a number of thermostats with them for fast replacement. We can also install a model you purchase. This includes:
Basic thermostats – No frills screens with traditional buttons. Very inexpensive.
Programmable thermostats – Set schedules and reduce energy use.
W-fi controlled – Set schedules, and make adjustment with your smartphone.
Learning thermostats – (e.g. Nest) Automatically adjust based on past behavior.
Mechanical thermostats – Old-style with a mercury or mechanical contact.
If you know your thermostat needs replaced, or if you just want to upgrade to a new model, we'd suggest picking up a thermostat, and then scheduling an installation. While we do carry thermostats, there are so many options on the market, you might want to shop for the ideal option for your home. We do carry a variety of models however.
Reduce Energy Usage with a Programmable Thermostat
A programmable thermostat can automatically adjust the temperature inside your home at different times during the day and night. You can set the temperature to be warmer during the day and colder at night, for example. You could set a difference schedule for weekends vs. weekdays, and the temperature will change automatically. By controlling the temperature in your home in this manner, you can dramatically impact the amount of energy you use in your home and reduce your heating and cooling bill.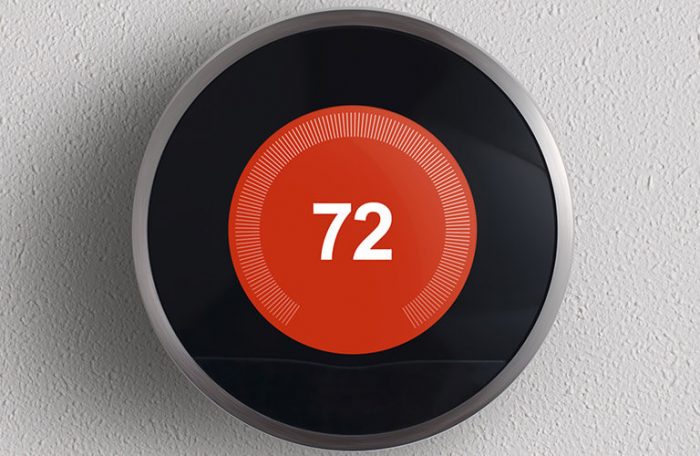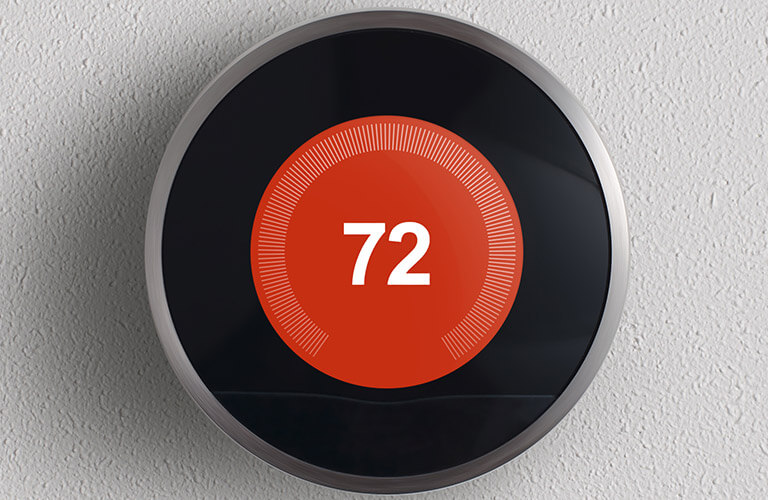 If you are live in the Wichita area, and need a thermostat installation or repair we are available 24/7. We typically provide same-day service.
About Smart Thremostats
Smart thermostats have proven themselves to be a worthwhile, money saving investment for most households and businesses. If you haven't upgraded yet, here some benefits of a smart thermostats:
Reduce heating and cooling costs
Set schedules to automatically adjust temperatures
Adjust temperatures from your smartphone or computer
Change temperatures and settings from any location
Use voice controls to change the temperature or turn off your system
Use less energy and low carbon emissions
Get heating and cooling system alerts and reminders on your smart device
Learn more in our smart thermostats blog.
In the Wichita area, call for service today: