We install and repair whole house humidifiers in the Wichita area.
These devices are connected directly to your heating and cooling system. After installation, they force moist air through your HVAC system and ductwork to increase the humidity level throughout your home.
Many homes in the Wichita area experience reduced humidity during the winter months. If you have issues with static electricity, allergies, dry eyes, itchy skin, and chapped lips inside your home, this could be the solution you're looking for.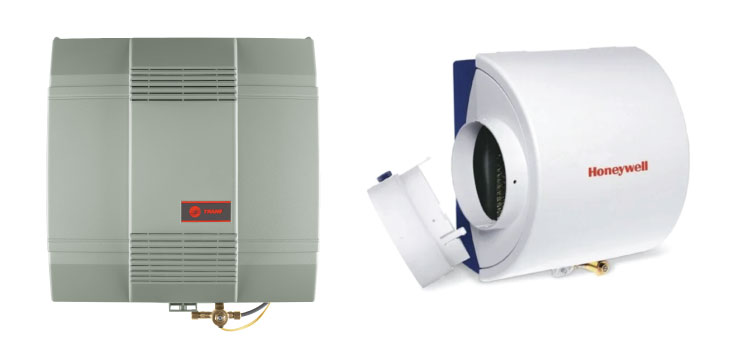 Benefits of a Whole House Humidifier
Can improve allergy symptoms.
Can reduce skin, eye and respiratory irritation due to dryness.
Improves overall air quality throughout your entire house.
Reduce static electricity.
Helps protect wood floors, furniture, and other items sensitive to humidity.
Allows precise control of humidity when added moisture is needed.
Get a Free Estimate
Prices for these units vary depending your home's size and your HVAC system. We provide free in-home estimates to help you find the best product for your situation.
If you'd like to learn more about installing one of these systems in your home, give us a call: