Mini-Split Systems in Wichita KS
Ductless systems, also known as mini-splits, are an efficient way to heat and cool your home without traditional air ducts hidden in the walls and floors. These systems use less energy than traditional systems, and are easy to install in most situations.
Mini splits are ideal for difficult to heat/cool areas, such as garages, detached building, and attics.
We install and repair ductless heating and cooling systems in the Wichita, KS area. Call to schedule a free estimate:
Benefits of a Ductless Heating and Cooling
Flexible Installation Options
Independent Zone Control
Quiet Operation
Minimal Power Use
No Ducts Required
Smaller Footprint
Low Installation Cost
No Gas Required
Energy Efficient
Easy Cleaning
Air handlers for this type of HVAC unit are typically wall-mounted and connected to a small outdoor unit. The number of units you need will depend on the configuration of your house, and the size of the rooms.
Because there are multiple units, these systems allow you to control the temperature in each room or zone individually. This independant control means you can reduce energy usage by limiting heating/cooling supplied to areas that aren't often used.
Mini-split systems are suitable for new construction or to replace an old heater/air conditioner. They are often used to retrofit homes/rooms where it is difficult or expensive to run new ductwork. These systems are typically not used as the primary heating and cooling unit in large homes (1500+ sq. ft.), but may be used to supplement an existing HVAC unit. For example, heating/cooling a garage or add-on room. Mini-splits can be used as the main system for homes less than 1500 sq. ft.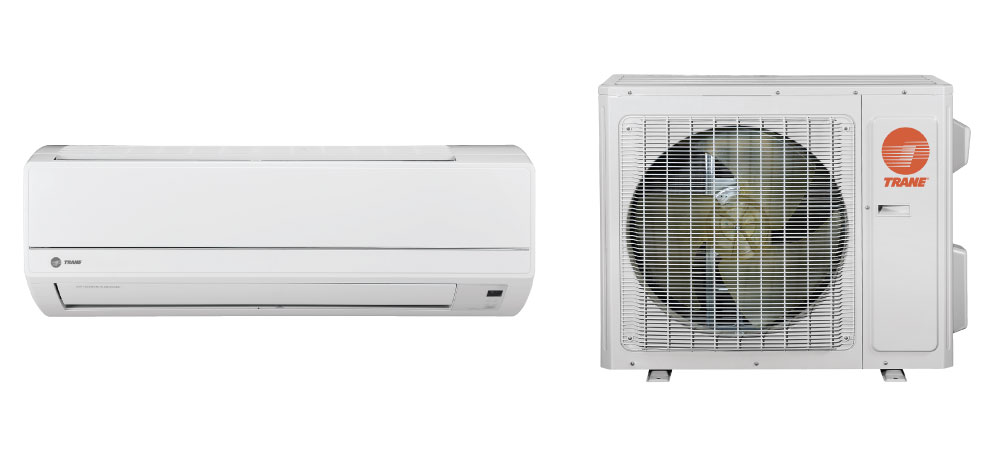 You can install a complete ductless heating and cooling system, or an air conditioner or heat pump individually. We provide free estimates:
Mini-Split Air Conditioning
Mini-splits are capable of cooling common room sizes, and surprisingly large open areas. They are more expensive than a window AC unit, but less expensive than a central air system with ductwork. You'll also save some money through reduced energy use.
When installing your AC, you'll want to select a unit that provides the correct BTUs to properly cool the room size. Units are available for areas/rooms from 100-1500 sq. ft. This selection and the configuration of your home will help determine the cost of the system.
This air conditioning option provides consistent comfort, quiet operation, and flexible installation in most homes and businesses.
Mini-Split Heating
Mini-splits can similarly heat homes around 1500 sq. ft. via a heat pump. It is important to select the correct sized unit for you living space. Heat pumps are extremely efficient, and can help reduce energy usage compared to a standard furnace. These systems also do not require any gas or fossil fuels, so it is a greener option.
If you're wondering, the term "mini-split" comes from "split systems", which is a common term for a traditional heating and cooling systems that utilize a (split) indoor and outdoor units.
Ductless System Sales in Wichita
We sell and install mini split systems in the Wichita, KS area. To learn more about this type of heating and air, or to get a free estimate, give us a call: