Air Conditioner Installation in Wichita
Most AC units last 15-20 years. Though, life span can vary quite a bit depending on the brand, how often and how heavily the AC is used, and if the system received regular maintenance or not.
If you have an old system, if your unit isn't cooling properly, or if you have frequent breakdowns, it might be time to think about installing a new system. We sell and install standard and high efficency air conditioners in the Wichita, KS area.
Benefits of a New Air Conditioner
Increased comfort & air quality
Lower utility bills & reduced energy usage
Reduce/eliminate repair bills
Increase property value
Modern features including: noise reduction, wi-fi controls, humidity control, and more.
We offer a number of AC units, with a wide range of SEER ratings (Seasonal Energy Efficiency Ratings). The higher the SEER rating of your new air-conditioning unit, the lower your electric bill will be each month. From low SEER ratings (13), all the way to high efficiency units (SEER 20+), we have an air conditioner that will fit your needs and budget.
Get a Free Estimate
Installation Process
We make the AC installation process as simple as possible. The first thing we do is determine the correct equipment to properly cool your home or business. An expert installer will provide a free assessment and explain system features, pricing, financing and warranties. All of our systems provide energy efficient cooling designed to specifically fit your space and budget.
If you approve this quote, we'll schedule your installation appointment. Most installation take less than a day. Or typically a full day if you are also installation a new furnace at the same time. Extensive changes to ductwork, multi-unit systems, and commercial installs may take longer.
Financing Available
A new air conditioner is a big investment. If you don't want to pay for a new system in full, we offer custom financing options. Just give us a call to schedule an estimate to start the process.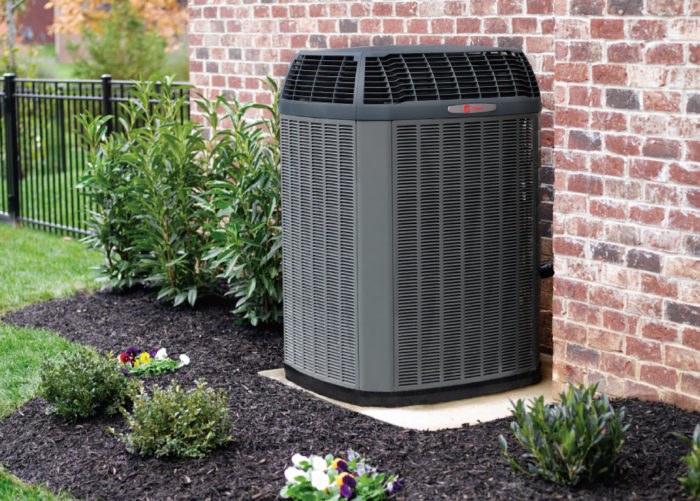 Reddi has served the Wichita area for more than 60 years!
System Warranties
All of our heating and cooling systems include extensive parts and labor warranties. These warranties vary by brand and model. Your estimate will include all of the details for the unit you select. We also provide service options to help you maintain the long term health of the systems.
Air Conditioners for New Construction
We work with home builders and construction companies to install air conditioners and HVAC systems in new homes and commercial construction projects in the Wichita, KS area. In addition to providing a new AC unit or HVAC system, we also provide service for duct work, fabrication, electrical, and more.