AC and Furnace Installation
We provide expert installation for heating and cooling systems in the Wichita area. We are licensed and insured, and have a team of highly trained technicians that can assess your homes needs and provide a free estimate for a replacement system. We install:
Air Conditioners
Furnaces
Commercial HVAC Systems
Whole House Humidifiers
Air Purifiers
Ductless Systems
Geothermal Systems
Heat Pumps
Smart Thermostats
And More
Call for a free estimate:
A new HVAC system can reduce your energy bills through more efficient operation. If you have an older system, or a unit that requires frequent repairs, give us a call for a free replacement estimate.
Financing Available
We offer financing for new heating and cooling systems. There's no charge to apply for financing and approvals take just a few minutes.
Comprehensive warranties on All HVAC Systems
All of our furnaces and air conditioners include extensive parts and labor warranties. These warranties vary by brand and model, but many units include 5 years on labor, 10 years on parts, 12 years on compressors, and 20 years on heat exchangers. We also offer a satisfaction guarantee.
Expert Service
We are one of Wichita's top heating and cooling service companies. We design and install energy efficient, cost-effective heating and cooling systems that will provide comfort to your home for many years. We carry a number of new furnace and air conditioners, including industry leading Trane. We can replace your home's air conditioner and furnace individually, or both at the same time with special package pricing.
If you're concerned with energy efficiency, all of our heating and cooling systems are rated for efficiency. Our technicians can analyze your needs and find a system that will meet your efficiency goals for long-term savings as well as your budget.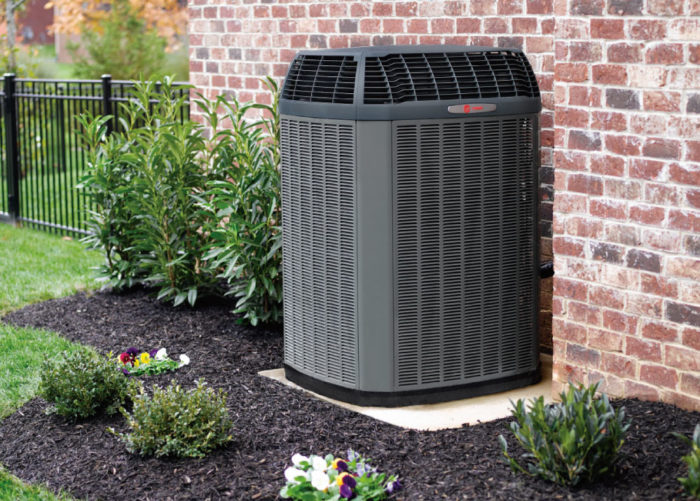 Air Conditioner Installation
We replace air conditioners year-round. If your AC isn't cooling properly, if you have frequent breakdowns, or you'd like to install a more energy efficient system, give us a call for a free estimate.
Furnace Installation
We install furnaces and heat pumps in homes across the Wichita area. If you have an older furnace, it's a good idea to have regular tune-ups as some furnace problems can be dangerous. If you have an old heating system, if you're experience frequent problems, or if you have very high heating bills, it could be time to consider a new furnace. Give us a call for a free assessment.
Our Heating and Cooling Services:
Air Conditioner Installation
Furnace Installation
Heating and Cooling Repairs
Tune-ups
Heat Pumps
Whole House Humidifiers
Thermostats
Ductless Systems
Ductwork
Electrical
Heat Pumps
Geothermal Systems
Indoor Air Quality
HVAC System Sales