Improve Air Quality With Air Scrubber Technology
The Air Scrubber reduces airborne pollutants and improves the air quality in your home or business. These systems continuously protect and purify the air, and attack contaminants on surfaces.
Though not tested against the Coronavirus (COVID-19), the technology in these ActivePure have proven effective in reducing bacteria, viruses such as Avian Bird Flu, as well as mold, fungi, pollen, and e-coli. See the Kansas State University study here. This study shows 96-99% reductions in airborne and surface microorganisms.
Benefits include:
Reduces allergens and dust
Reduces microorganisms on surfaces
Reduces odor-causing bacteria
Purifies the air
Protects against mildew
Reduces pet and cooking odors
Reduces debris entering your HVAC system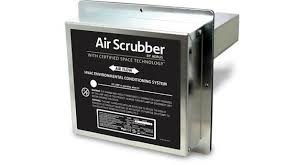 Schedule an Estimate Today
ActivePure Technology
The Air Scrubber Plus is installed on existing heating and cooling systems. As air passes through the device a UV light creates a catalytic reaction inside of an oxide-coated chamber. This creates and oxidation process that purifies the air and attacks contaminantes.
Ultraviolet can kill harmful germs bacteria in your ducts. They also improve airflow and the efficiency of your heating and cooling system. Air Scrubber Plus technology takes these benefits further than most air cleaners, by utilizing technology that is a variation of purification devices developed in cooperation with NASA for use on the international space station.
With increased concerned about allergens, mold, VOCs and air pollutants, ActivePure® Technology goes beyond traditional air purification systems by not only eliminating stale odors and reducing dust, but actually eliminating contaminants in the air and on the surfaces.
If you'd like to improve the air quality in your home or business, while reducing bacteria and germs in your home, The Air Scrubber is a proven tool. We install Air Scrubber technology in homes and businesses in the Wichita area.
Please inquire for more details and product specifications.